Reviews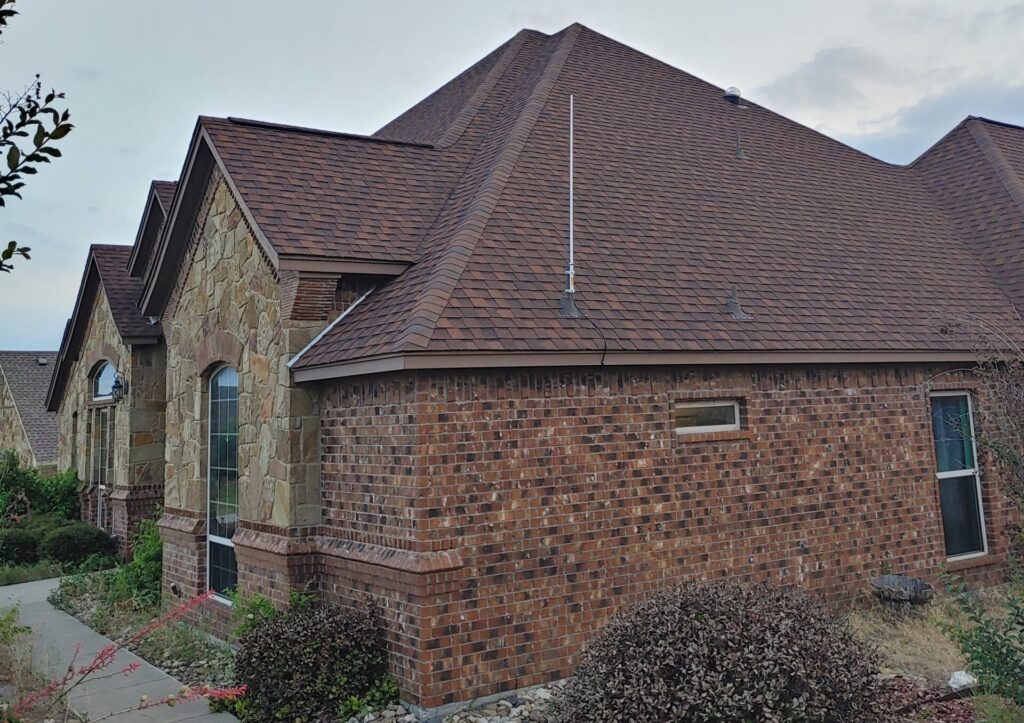 Review: Comet GP-3
UPDATE! Click to jump to update.
Manufacturer: Comet
Model: GP-3
Type: Dual band (2m/440) base station fiberglass antenna
MSRP: $99.95-$125
TLDR – Good antenna. Even better with proper 1/4 wave radials (aftermarket modification)
Epic Craftsmanship provided by David Thompson, Precision Machine Works, Inc… THANK YOU!
First off, right out of the gate: I know this is a bad antenna situation. That shiny foil on the roof is probably slashing my power in half… or more. But I'm in a tight spot, and have to make it work for now.
This is the first antenna I've purchased to be a permanent 'shack' antenna. A little about my shack. It's actually my office. Two computers, one rack server, one firewall, one wireless access point, a convertible sit/stand desk, a cell phone, and one very geeky computer nerd (that's me). My cell phone is actually my radio faceplate for the VGC VR-N7500 50 watt dual band mobile radio I have (click here for the review on that). I used a 15ft run of RG-213 coax from the antenna to the radio (also in the attic). The GP-3 is effectively 30ft AGL, but compromised by being inside an attic.
I was previously using a mobile magmount antenna which was physically in my office. It was not an ideal situation, but still worked well enough. The GP-3 is shipped mostly already assembled. You need to attach the mounting tube and the 6 inch radials. Set up took approximately 10 minutes. Installing on a rafter in the attic took about another 10 minutes. It'd probably take a bit longer if it were being installed on a tower, but not much.
After installation, I noticed received side was very much improved. I was able to hear stations transmitting in Dallas pretty well. My transmit range improved, but I was underwhelmed. I am new to the hobby but I felt like this 5ft 11inch antenna should do better, even inside an attic. This really fueled my search for things I could do to help improve my transmit. That's when I came across this article which discuses the tiny little 6 inch radials.
The Comet GP-3 is a 1/2 wave antenna on 2meters, but the radials are 1/12th wavelength. This makes them virtually invisible in the 2meter band and probably allow the coax to radiate. I had some 8 AWG bare copper wire laying around the house, so I made 3 radials at somewhere around 19.5-19.75 inches (about 1/4 wavelength for 2m). The radials also work on 440 since they have a 3rd harmonic in that range. Since the 8 gauge wire didn't fit the sockets very well, I folded stripped stranded coper wire around the base of the 'radial' to allow a friction fit in the screw socket on the GP-3. After all, it's just an electrical connection, right? I put the antenna back up and checked SWR: great match on 2m and 440. So I removed the meter and started talking around to test out how the antenna got out on 2m and 440.
Signal reports were very positive and I was told the audio was much improved. I was quite pleased with this feedback. During a chat one night, a fellow HAM, KI5NNL, told me about taking down a GP-3 and replacing it with a GP-6. He mentioned it just wasn't getting out very well and he had hoped the extra height of the GP-6 would help correct that issue. I told him about the experience I had with a GP-3 inside an attic and what I'd done with the copper wire radials. KI5NNL volunteered to reach out to a machinist friend who might be able to fabricate some actual good radials for us to use, complete with threading to match the sockets in the Comet.
A couple days later, KI5NNL informed me the radials were made, and looked great. I met him in Weatherford and I was VERY impressed with the craftsmanship of these radials. I had never dreamed of having something this level of professional. I will take a moment here to give props to David Thompson of Precision Machine Works, Inc for this awesome work. As soon as I got home, I installed the new radials and was thoroughly impressed. Receive seemed improved, but I am very confident transmit has improved greatly; even in my RF compromised attic. On Simplex nets, previously my audio was all but lost in the static. After the machined radials were installed, I was able to be clearly heard by the same station.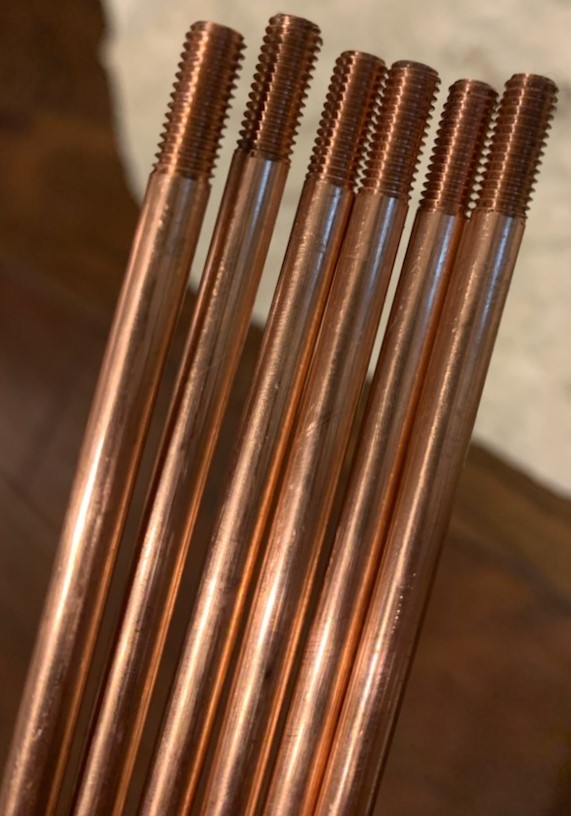 Full disclosure, I had to relocate the antenna about 10 ft away from the Air Conditioning unit in the attic between my copper wire radials and the machined radials as I think it was generating some additional RF interference. This interference only became apparent with the professionally machined radials which makes me think the 6 inch radials are even more ridiculous.
UPDATE!
I've decided to move forward with plans to relocate this antenna outside. I can't use a mast/tower, but I can mount to the side of the roof. I'm looking for mounting options that will cause as little damage as possible to the roof or overhangs. I also face some challenging ingress to the attic issues. If you have a suggestion, use the comment box below! Thanks!
UPDATE #2!
The Comet GP-3 is finally outside on the house and my goodness! the difference is amazing! If you are struggling with an antenna in the attic, do everything you can to get it outside. Such an amazing difference!