Reviews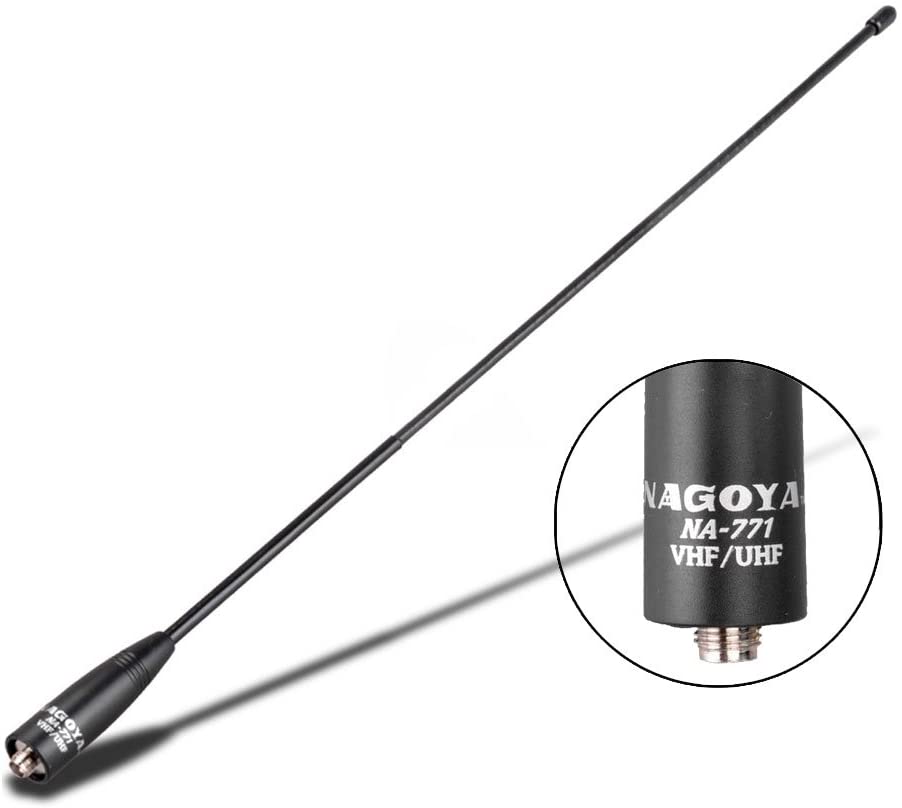 Review: Nagoya NA-771 antenna
Manufacturer: Nagoya
Model: NA-771
Type: 15.6-Inch Dual Band (VHF/UHF) Whip Antenna
MSRP $16.99

TLDR — Great antenna for your HT. Not a miracle worker.

This was among the first ever purchased I made as a newly minted HAM Technician. I'm very happy I bought it starting out as well. My first radio was a Baofeng BF-F8HP and I ordered this antenna at the same time, knowing the rubber duck antenna the Baofeng shipped with was likely terrible. When it arrived, I popped it on the radio and plowed off into the world of repeaters in DFW.
Right out of the gate, I found a regular group of guys that chatted just about nightly on a repeater. I joined in and introduced myself. After a bit of getting to know each other, we did some experimenting. The 'stock' antenna the Baofeng radio shipped with would not reach the repeater at all. Wouldn't open the frequency or anything. This Nagoya antenna would reach the repeater and had full quieting on a HT. That, in and of itself, said plenty to me.
I still carry my little Baofeng when there's a chance a man portable radio option might come in handy instead of trying to setup a mobile base station. With this antenna, I think it's a pretty strong option for relatively short range work.
Thanks and 73s till next time!
–N5TXL