Projects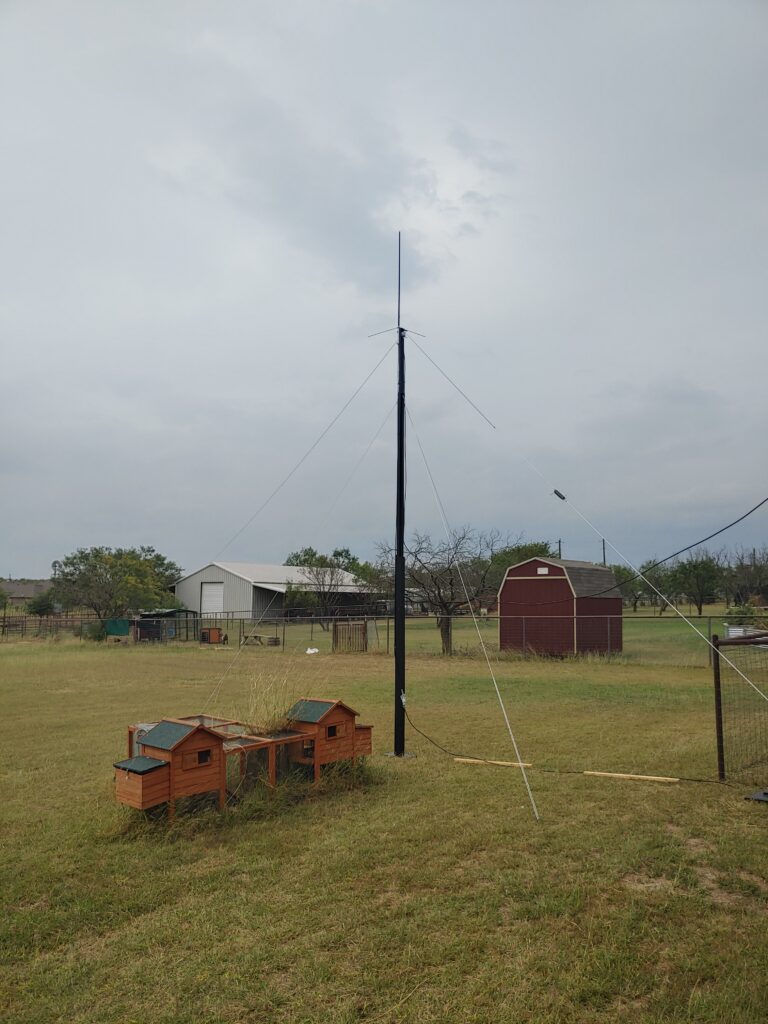 Project: Homebrew 21ft wooden mast
I've spent the last couple of weeks designing, building, redesigning, and rebuilding this wooden mast. Originally, I was planning on just using the metal pipe fence to support the mast. In its current form, the mast uses 3 guy lines and no longer depends on the fence for support. There is a line still tied to the fence as a emergency line, but there is no weight being held by the fence.

The mast is 21ft tall, has a 18″ x 12″ base plate which has 2 12″ spikes driven into the ground as anchorage. The 3 guy lines are 3/16″ polypropylene rope with a bowline tied on at the mast and a taut line hitch at the stakes. The long wire you see on the left is a 107ft random wire for my HF. My Comet GP-3 sits on the very top, which means the top of the antenna is at around 26-27ft AGL.

The mast is light enough I can easily walk it up and down and have several times as I've applied new changes and elements as I've built up the mast. In the near future I will be painting it to seal out water and the elements for more aging tolerance.

The best part is knowing that, if I wanted to, I can continue adding to the base of the mast and make it taller and taller. Looking forward to the continued design.