Nets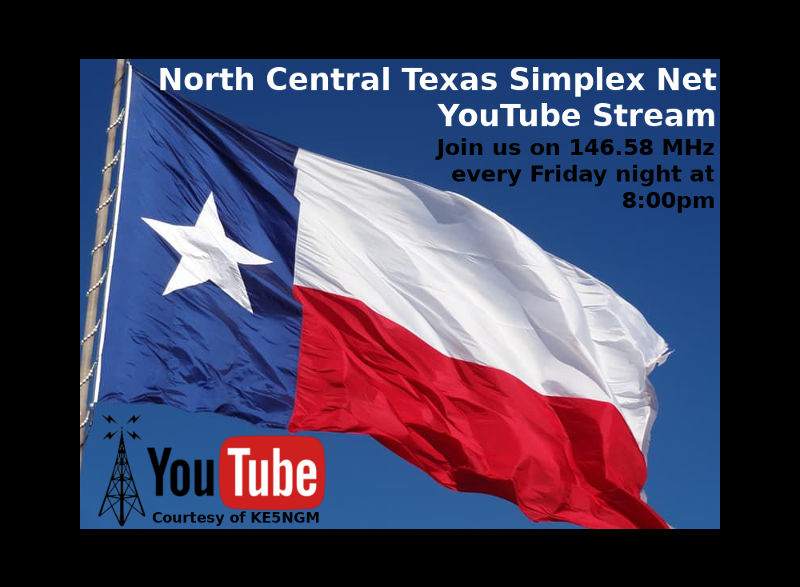 North Central Texas Simplex Net YouTube Stream
Every week the YouTube stream for the North Central Texas Simplex Net will be hosted here. Be sure to come check it out! Super heavy THANK YOU to KE5NGM for doing the stream and letting me embed it here. Click the title of the video to go to YouTube and join the chat.
January 28, 2021 @ 2000 (8:00pm) CDT
To join the live chat, click here to go to the YouTube page.